SURAT : In an attempt to enhance Aatma Nirbhar Bharat, two massive reactors weighing about 1,160 Megatonne (MT) and 663 MT have been transported from Surat in Gujarat to Assam's Numaligarh Refinery via National Waterway-2.
Assam CM Shri Himanta Biswa Sarma writes, "This is excellent news. Before 2014, who would have imagined that heavy industrial machinery would be transported from Gujarat to Assam via waterway and not highway!"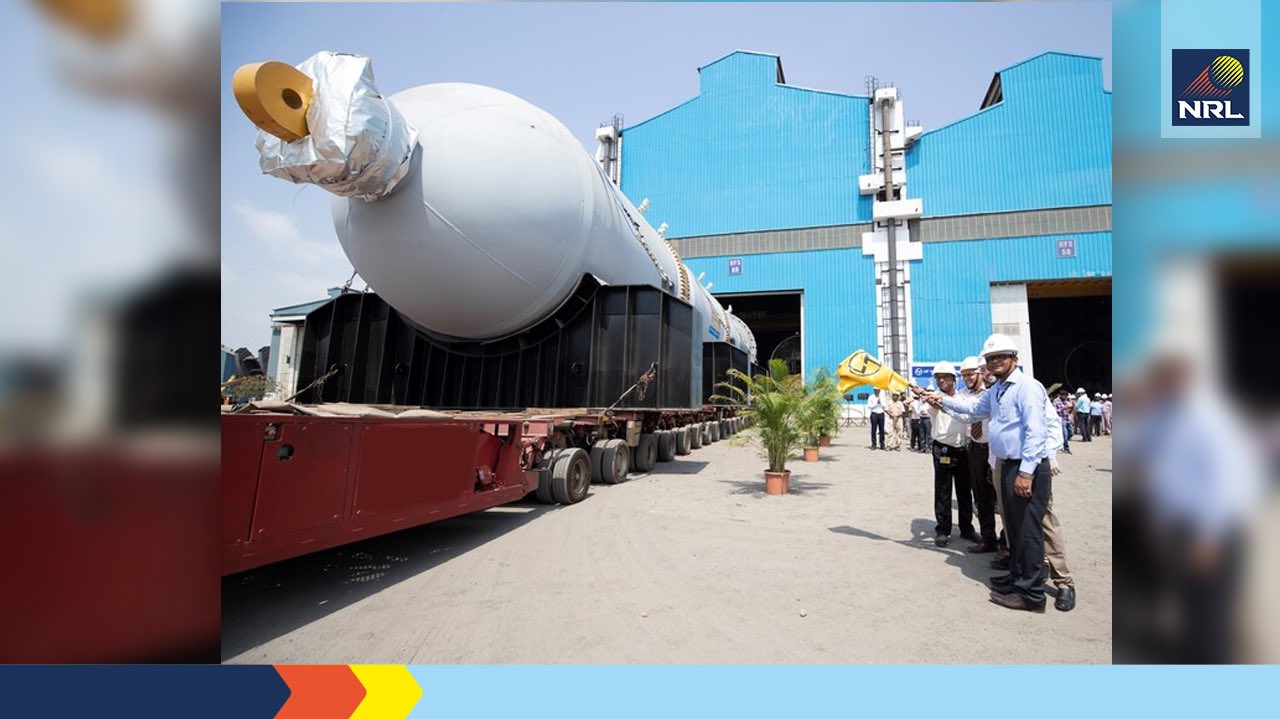 Meanwhile, Union Minister of Ports, Shipping and Waterways, Shri Sarbananda Sonowal wrote, "Waterways are becoming the New Highways of #NewIndia. Hon'ble PM Shri @narendramodi ji's efforts have rejuvenated the sector and this is just the start of an exciting future."
Northeast India is set to transform its transportation sector with the opening of the Sittwe Port, according to Sarbananda Sonowal, the Union Minister of Ports, Shipping & Waterways and Ayush.
The port, built under the Kaladan Multimodal Transit Transport Project (KMTTP) with grant assistance from the Government of India, will provide an alternate route to international sea routes for landlocked Northeast India.
Once operationalised, the Sittwe Port is expected to act as a harbinger of transportation for the region of South Asia, enabling multi-modal transit connectivity with Southeast Asia. This port is likely to unlock huge potential for growth and efficient transportation between the two regions for a transformational rise of prosperity and economic development, Sonowal said.
The Jogighopa Project, developed on 317 acres of land along the Brahmaputra, is being constructed by the National Highways and Infrastructure Development Corporation Limited and will be connected by land, rail, air and waterways. The 154 km project connectivity between Jogighopa and Guwahati will have a 4-lane road, a 3 km railway line connecting Jogighopa station with the multimodal logistics park, and another 3 km railway connection to the inland waterway.
The project will also have various advanced facilities like a warehouse, railway siding, cold storage, customs clearance house, yard facility, workshop, petrol pump, truck parking, administrative building, boarding lodging, and water treatment plant. The state-of-the-art park, which is being constructed at a cost of Rs 693.97 crore, will provide direct waterway, land, rail and air connectivity.