Are you looking for a vacation destination that offers a little bit of everything? Look no further than Texas! From vibrant cities to picturesque small towns, and national and state parks to unique locations, Texas has something for everyone. In this blog post, we are going to take you on a journey through the top 18 vacation places in Texas that you can't miss.
We will explore the top cities like Austin, San Antonio, Dallas, Fort Worth, and Houston along with their historical treasures, urban delights, cultural heritage, and cosmopolitan life. We will also discover the true essence of Texas through its national and state parks like Big Bend National Park and Colorado Bend State Park.
But that's not all! We will also take you beyond the travel guide to lesser-known spots like Bracken Cave and Lost Maples State Natural Area. So why should Texas be your next vacation destination? Read on to find out!
Exploring Texas: The Top Cities
Discover the vibrant music scene, natural beauty, and rich cultural attractions in Austin. San Antonio beckons with its historic sites, such as the Alamo, and popular river walk attractions. Dallas offers an array of urban delights, including art installations, live music, and unique dining experiences.
Immerse yourself in Fort Worth's cultural heritage, historic district, and famous stockyards. Houston boasts a cosmopolitan lifestyle, a space center, and a diverse range of cultural attractions. From the hill country to the largest city, each destination in Texas is a treasure trove waiting to be explored.
1. Discover the Vibrant City of Austin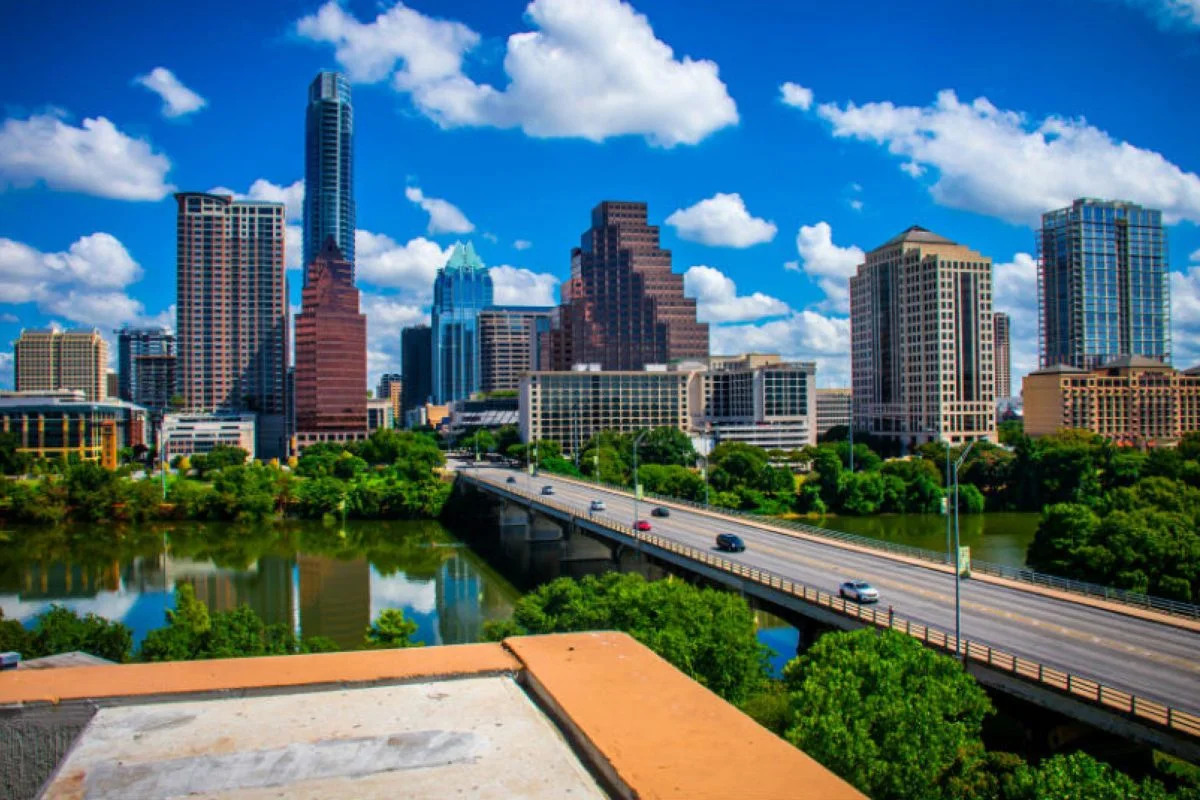 Immerse yourself in Austin's vibrant culture, filled with live music, art, and miles of trails and parks to explore. The historic state capitol and Lady Bird Lake await your visit, offering a picturesque backdrop for indulging in the city's culinary scene.
From Hamilton Pool to Barton Springs, Austin's natural beauty is simply irresistible. Dive into the city's diverse music scene, art district, and outdoor recreational activities. Don't miss the iconic music festivals, historic sites, and the best places to dine and shop, making every moment in Austin unforgettable.
2. Historical Treasures in San Antonio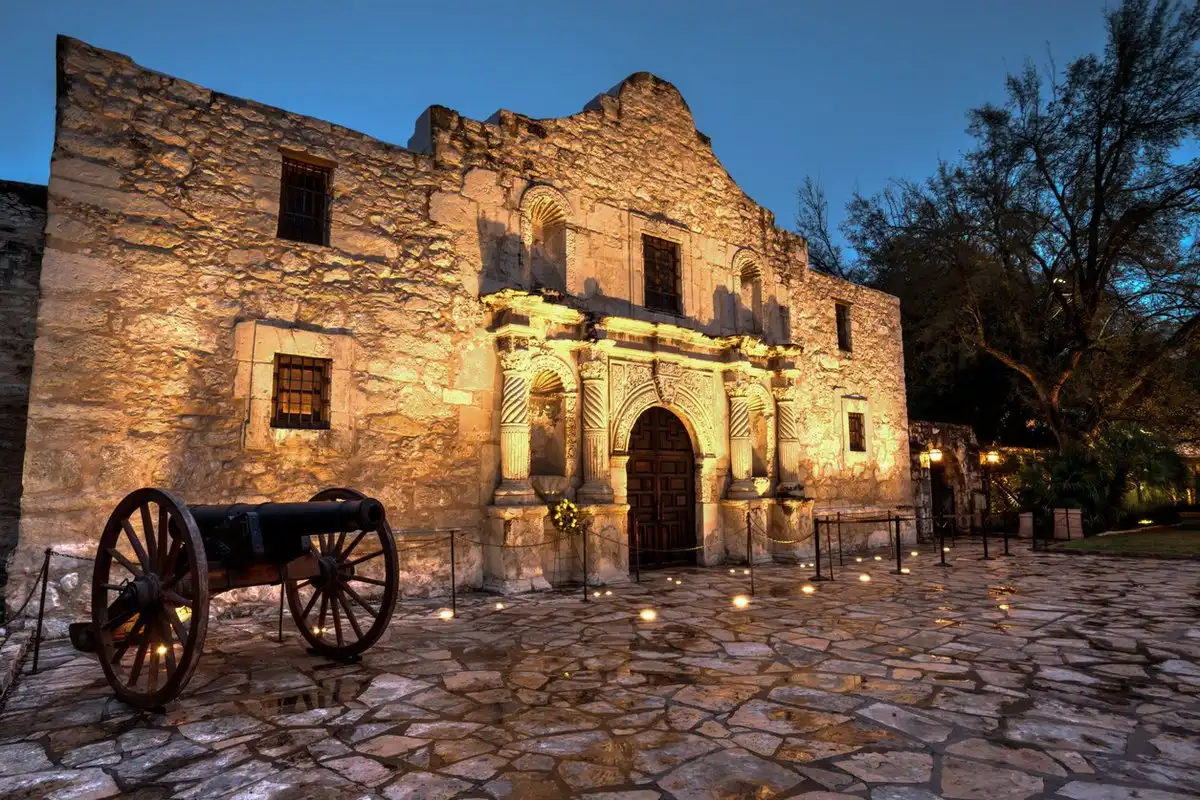 Immerse yourself in the city's rich cultural district, and explore attractions like the Witte Museum to uncover San Antonio's history. Engage in guided tours, experience river walk attractions, and join in cultural events such as Fiesta San Antonio.
Visit the historic missions, gardens, and art installations that reflect the city's unique heritage. Be sure to explore the Spanish colonial architecture, culinary scene, and family-friendly fun at the city's main attractions, the historic pleasure pier, and Sea World. San Antonio is a historical treasure trove waiting to be discovered.
3. Urban Delights in Dallas

Immerse yourself in Dallas' rich art, cultural district, and historic landmarks, including Dealey Plaza. Indulge in the diverse live music, art installation, and vibrant culinary scene. Explore the famous arboretum, museum district, and best shopping spots.
Visit the historic district, aquarium, and art district, which offer attractions for all ages. Experience the city's unique cultural attractions, live music, and urban art scene, making it a must-visit in Texas. Don't miss the chance to explore the urban delights that Dallas has to offer.
4. Cultural Heritage in Fort Worth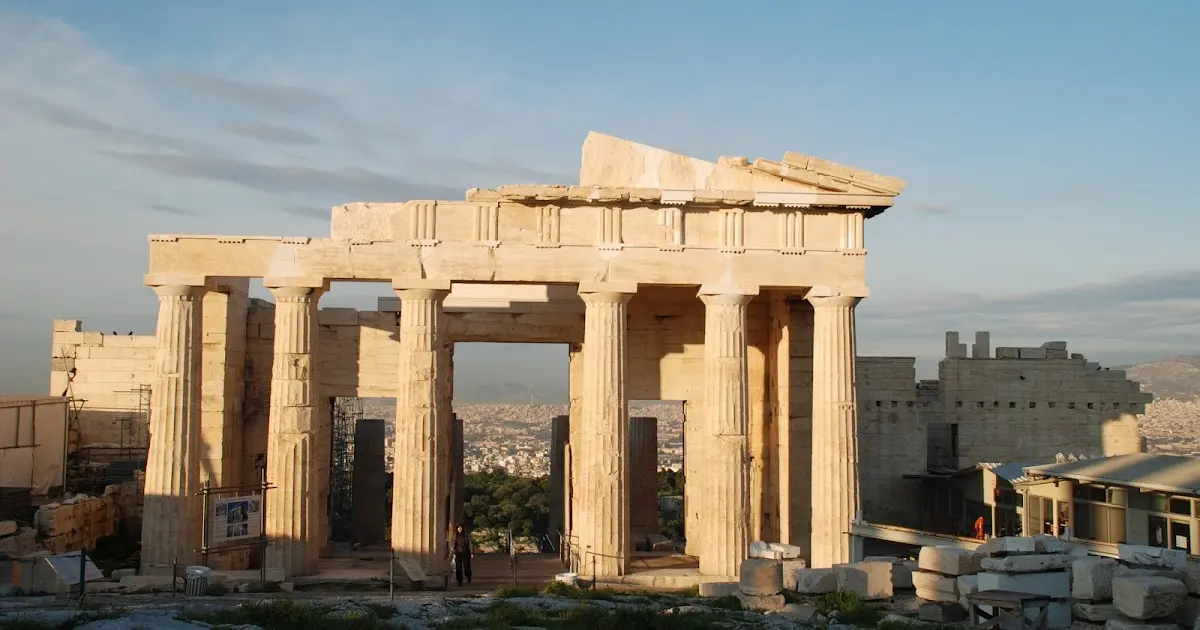 Immerse yourself in the city's rich cultural heritage by exploring its historic stockyards, cultural district, and Western heritage attractions. Delve into the art and museum district, home to iconic attractions like the Kimbell Art Museum. Experience live music scenes and historic sites in the vibrant cultural district.
From art museums to the historic district, Fort Worth's attractions showcase the city's diverse and fascinating heritage. With something for all ages, visitors can discover the city's historic charm, stockyards, and cultural district.
5. The Cosmopolitan Life in Houston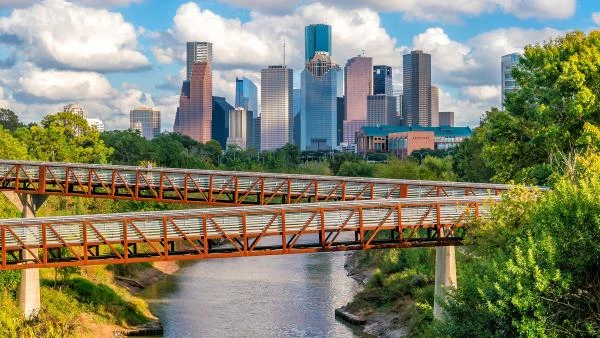 Lose yourself in Houston's cosmopolitan charm at the Menil Collection and the city's space center, and immerse yourself in diverse live music and vibrant culinary experiences. Uncover historic and cultural attractions for all ages, from the aquarium to the art district.
Delve into the city's rich art, cultural district, and historic landmarks like Buffalo Bayou Park, enjoying a truly cosmopolitan experience. With its inclusive cultural attractions and diverse culinary scene, Houston offers an urban adventure catering to all interests.
Picturesque Small Towns in Texas
Nestled in the picturesque Texas Hill Country, small towns like New Braunfels and Dripping Springs offer a serene escape with German heritage and charming local markets. From the Spanish moss-draped streets of Jefferson to the historic treasures of Nacogdoches, each town exudes its own unique appeal.
The allure of hill country extends to the west, where El Paso boasts the Franklin Mountains State Park and the captivating Santa Elena Canyon in Big Bend Ranch State Park. Whether it's the quaint charm of Caddo Lake or the historical richness of Corpus Christi, these small towns showcase the diverse beauty of Texas.
6. The Unique Aesthetics of Marfa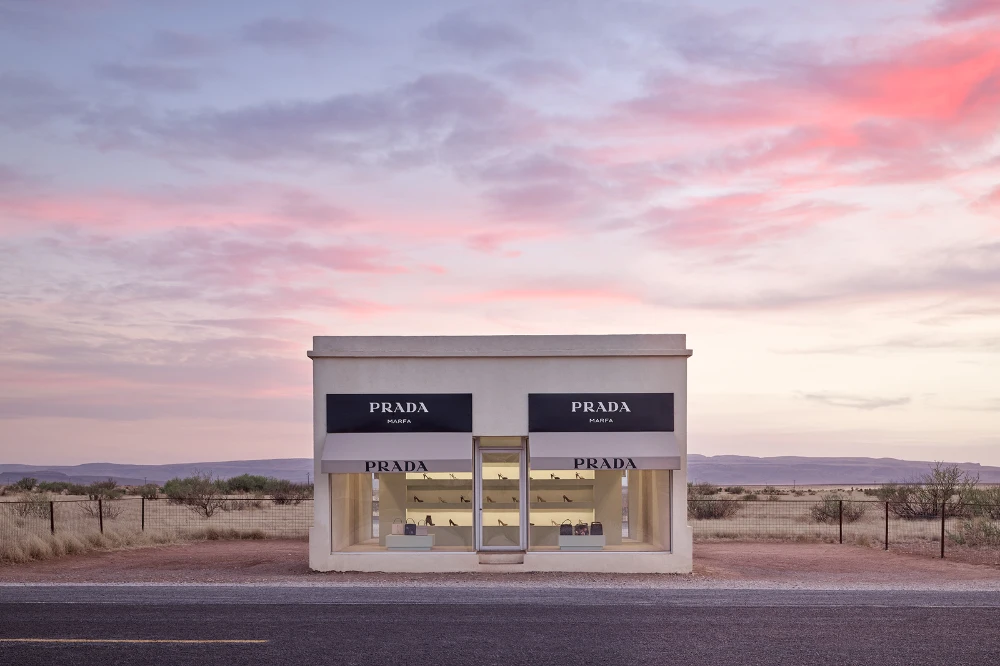 Nestled in the Texas hill country, Marfa boasts a unique blend of art, culture, and natural beauty. From the enigmatic Prada Marfa installation to the intriguing Chinati Foundation, this artistic enclave offers a captivating experience for visitors.
The Spanish moss-draped landscapes and the historical significance of the area further add to its allure. With its unmistakable charm and artistic ambiance, Marfa truly stands out as one of the most distinctive vacation places in Texas.
7. The Hidden Gem: Wimberley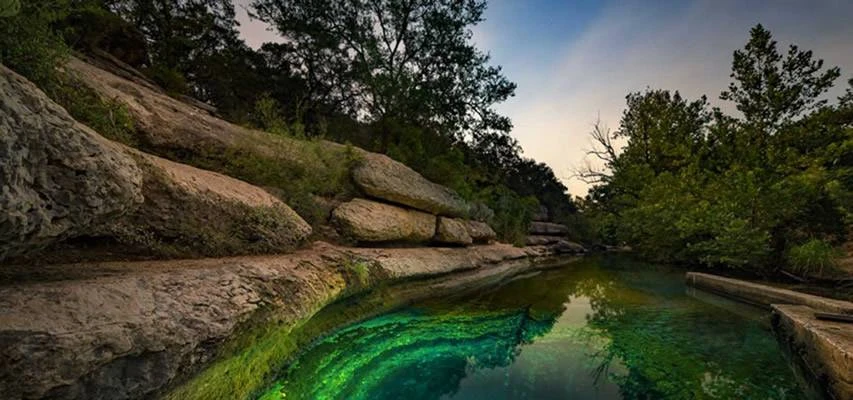 Nestled in the heart of the Texas Hill Country, Wimberley offers a serene escape from the hustle and bustle of city life. With its quaint charm and picturesque surroundings, this hidden gem is a favorite among nature enthusiasts and art lovers alike.
Explore the idyllic Blue Hole Regional Park, abundant with lush greenery and clear waters, or wander through the Wimberley Valley Winery for a taste of locally crafted wines.
Unwind as you meander along the Blanco River, surrounded by towering cypress trees and Spanish moss-draped landscapes. Wimberley's unique blend of natural beauty and artistic flair makes it a must-visit destination in the Texas Hill Country.
6. Corsicana: The Town of History and Culture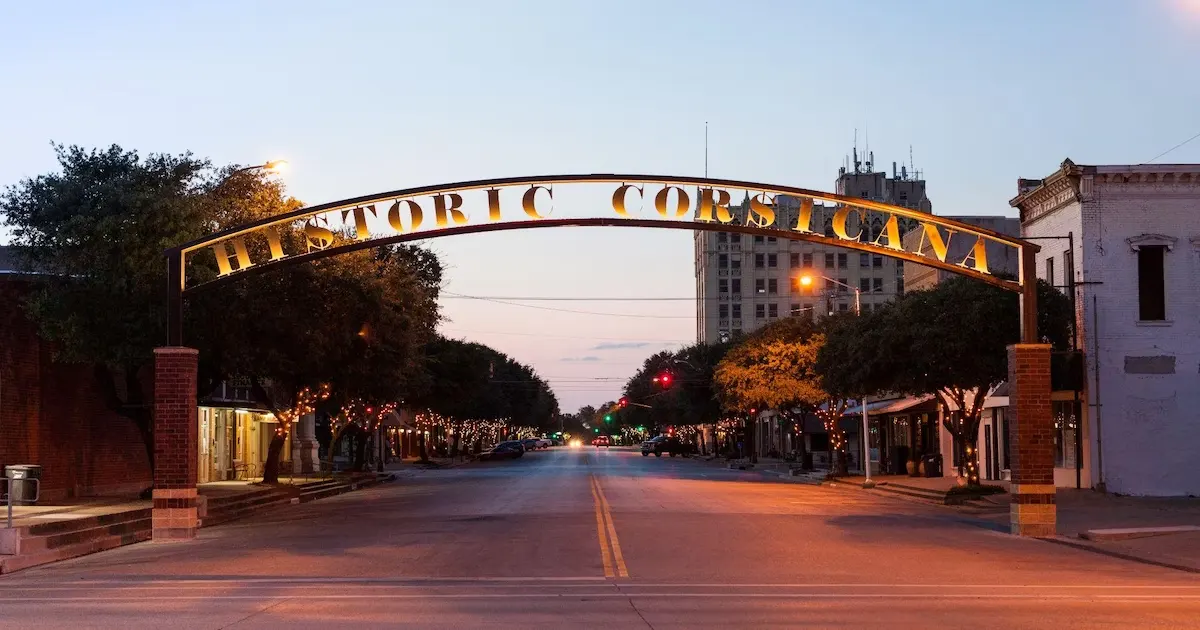 Nestled in the heart of Texas, Corsicana boasts a deep-rooted history and vibrant cultural heritage. Visitors can immerse themselves in the town's rich past by exploring the historic district, art installations, and fascinating museums.
The town's small-town charm is evident as you experience its cultural attractions, including the oldest dance hall, historic theaters, and thriving local art scene.
Don't miss the opportunity to immerse yourself in the unique cultural district of Corsicana—a true testament to the town's historical significance and artistic expression.
The True Essence of Texas: National and State Parks
Explore the diverse landscapes of Texas, from the iconic hill country to the breathtaking Santa Elena Canyon. Engage in outdoor activities and guided tours at the Franklin Mountains State Park in El Paso and the Caddo Lake State Park in Dripping Springs.
Experience the tranquility of the Spanish moss-draped trees at Caddo Lake and the cultural heritage of the German settlement in New Braunfels.
Discover the natural wonders at Moody Gardens in Galveston and immerse yourself in the beauty of the Dallas Arboretum. Embrace the essence of Texas through its national and state parks.
7. The Wonders of Big Bend National Park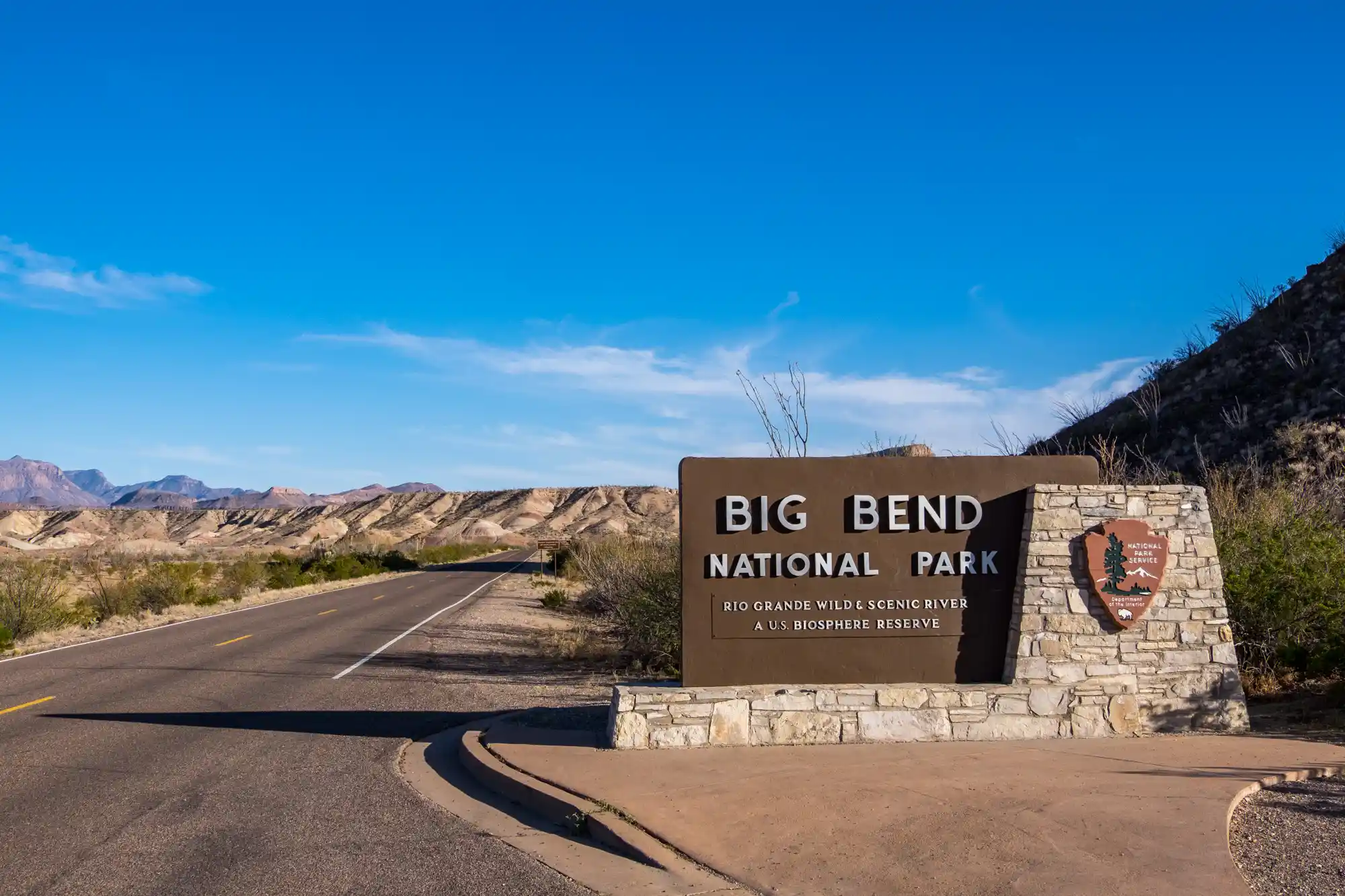 Nestled in the vast expanse of Texas, Big Bend National Park captivates with its awe-inspiring views of the Rio Grande. Visitors can immerse themselves in the natural beauty, from leisurely river walks to invigorating canyon trails.
The park is a haven for diverse wildlife, offering serene beauty and scenic drives through its expansive landscapes.
Additionally, it boasts a wealth of historic, cultural, and natural attractions, making it the largest national park in Texas. Explore the wonders of Big Bend, where the essence of the Texas hill country meets the captivating allure of the state's unspoiled wilderness.
8. The Wilderness of Big Bend Ranch State Park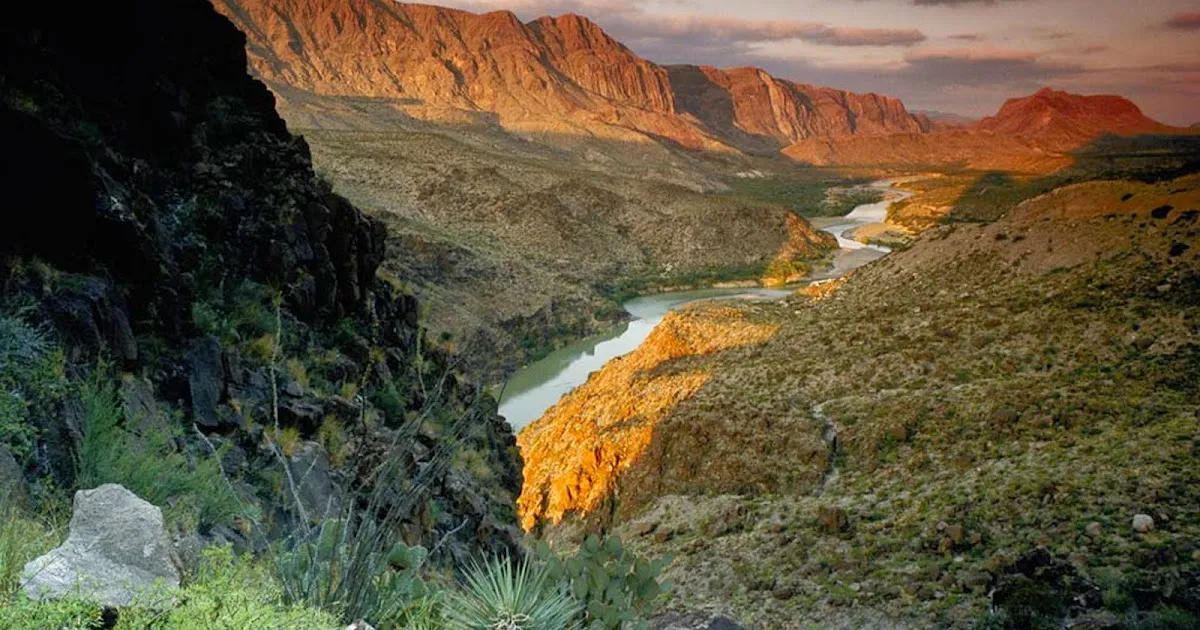 The rugged landscapes and natural wonders of Big Bend Ranch State Park offer an expansive playground for outdoor enthusiasts.
Visitors can explore river trails and diverse ecosystems, engage in birdwatching, and experience starry nights in this untamed wilderness. The park also features a natural beauty including a river walk and stunning natural bridge caverns.
Big Bend Ranch State Park provides an opportunity to immerse oneself in the beauty and tranquility of nature, making it an ideal destination for those seeking adventure and rejuvenation amidst the Texas Hill Country.
9. Unveil the Secrets of Colorado Bend State Park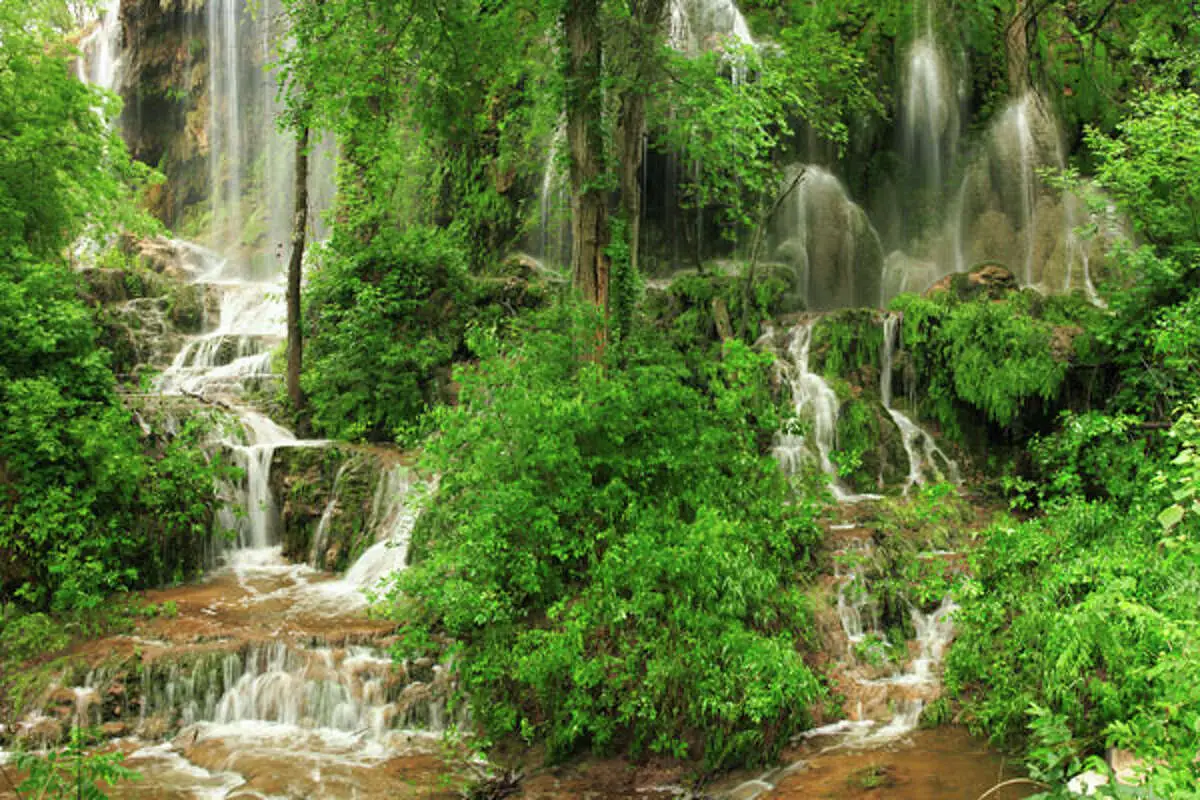 Nestled in the captivating Texas Hill Country, Colorado Bend State Park beckons with its mesmerizing waterfalls, extensive trail networks, and refreshing natural springs. Explore the rugged beauty of the enchanted rock, meander along the scenic river walk, and lose yourself in miles of picturesque trails.
Marvel at the natural bridge, immerse yourself in outdoor activities, embark on thrilling river adventures, and partake in informative guided tours. Uncover the park's hidden gems and breathtaking natural wonders, making every moment an unforgettable exploration of nature's bounty.
10. Lyndon B. Johnson National Historical Park
Explore the historical district of Lyndon B. Johnson National Historical Park, delving into presidential history and cultural heritage. Immerse yourself in the natural beauty of the park with a leisurely river walk and captivating historic attractions.
Discover the rich heritage and ranching lifestyle in this cultural district, offering insights into the bygone era. The guided tour provides a deep understanding of the park's historical sites and the significance of ranch life, making it a trip back in time you won't want to miss.
More Than Just Cities and Towns: Unique Locations
Vacation places in Texas Nestled in the Texas Hill Country, Hamilton Pool Preserve invites visitors to swim in a natural pool formed by a collapsed grotto. Meanwhile, in West Texas, adventurers can hike to the highest point in Texas and explore the historic Salt Flat at Guadalupe Mountains National Park.
Furthermore, Padre Island National Seashore offers miles of pristine beaches, where travelers can enjoy the sight of wildlife like sea turtles and dolphins. These unique locations showcase the diverse and captivating natural landscapes that Texas has to offer.
11. The Magic of Hamilton Pool
Tucked away in the hill country just outside of Austin, Texas, lies the enchanting natural swimming hole known as Hamilton Pool.
This hidden gem was formed thousands of years ago when the dome over an underground river collapsed, creating a picturesque setting for visitors. With its clear blue-green waters, Hamilton Pool offers a refreshing escape, popular for swimming during the summer months.
Beyond swimming, visitors can explore the surrounding park, taking advantage of hiking trails, bird-watching, and perfect spots for a leisurely picnic. Due to its popularity, reservations are a must, ensuring that every visitor can experience the magic of Hamilton Pool.
12. The Intriguing Cadillac Ranch
Located in Amarillo, Texas, the Cadillac Ranch is an iconic art installation with a rich history. The site features a row of half-buried Cadillac cars covered in graffiti, creating a visually stunning and unique spectacle.
Visitors are advised to bring spray paint to contribute to the ever-changing artwork. The impact of the Cadillac Ranch extends beyond its visual appeal, as it has become a significant part of the local community and art scene.
Additionally, while in Amarillo, be sure to explore other attractions such as the Texas State Aquarium and Santa Elena Canyon for a well-rounded experience.
13. The Mesmerizing Bluebonnet Fields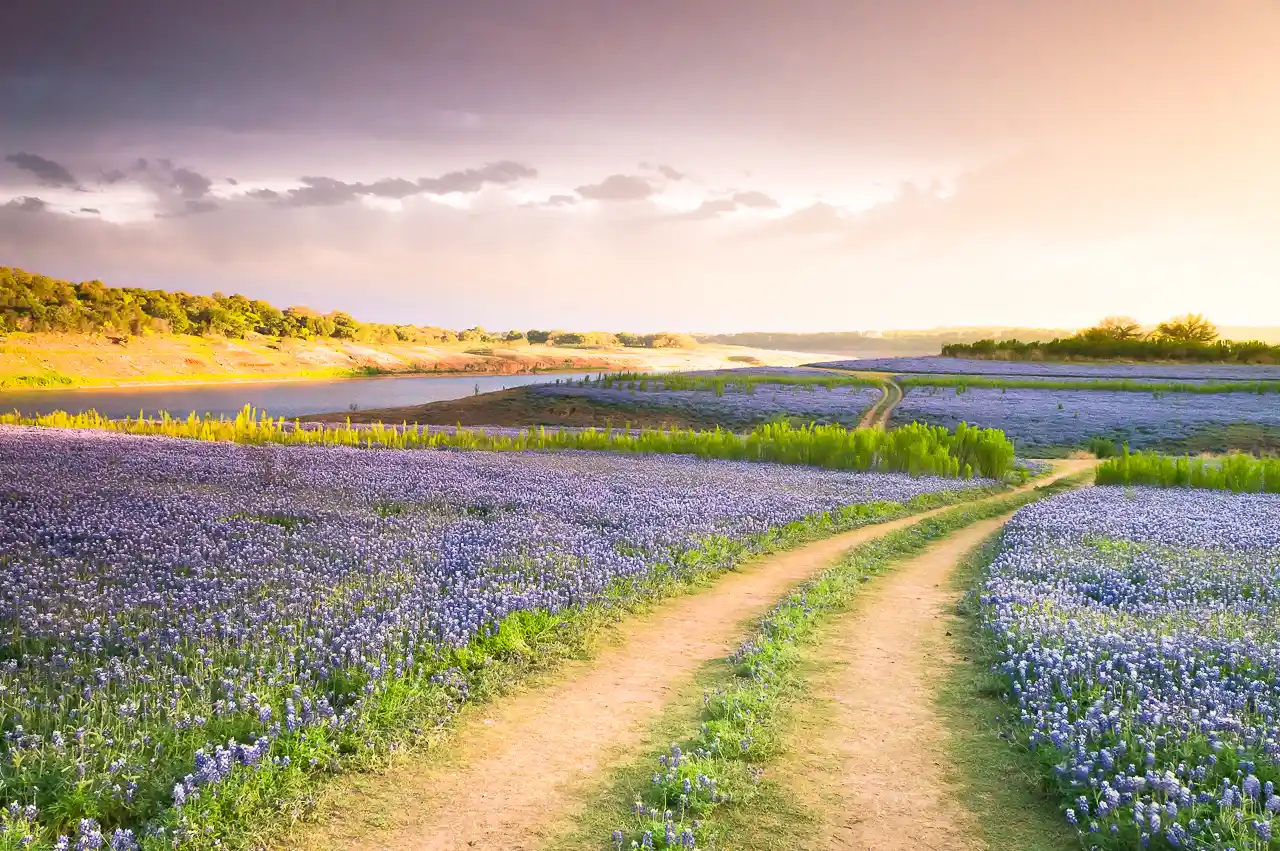 Awash in a sea of vibrant blue, the Bluebonnet Fields in Central Texas are a sight to behold. Each spring, the landscape transforms into a breathtaking tapestry of color, drawing visitors and locals alike to witness this natural phenomenon.
The picturesque scenery is reminiscent of a painting, with the bluebonnets swaying gently in the breeze amidst the rolling hills. Tourists from all over the world flock to the Texas Hill Country to experience the allure of these captivating blooms, making it a must-see destination for nature enthusiasts and photographers.
Embracing the charm of the Bluebonnet Fields is an immersive way to connect with the rich natural beauty of Texas.
14. Delving Deeper at Caverns of Sonora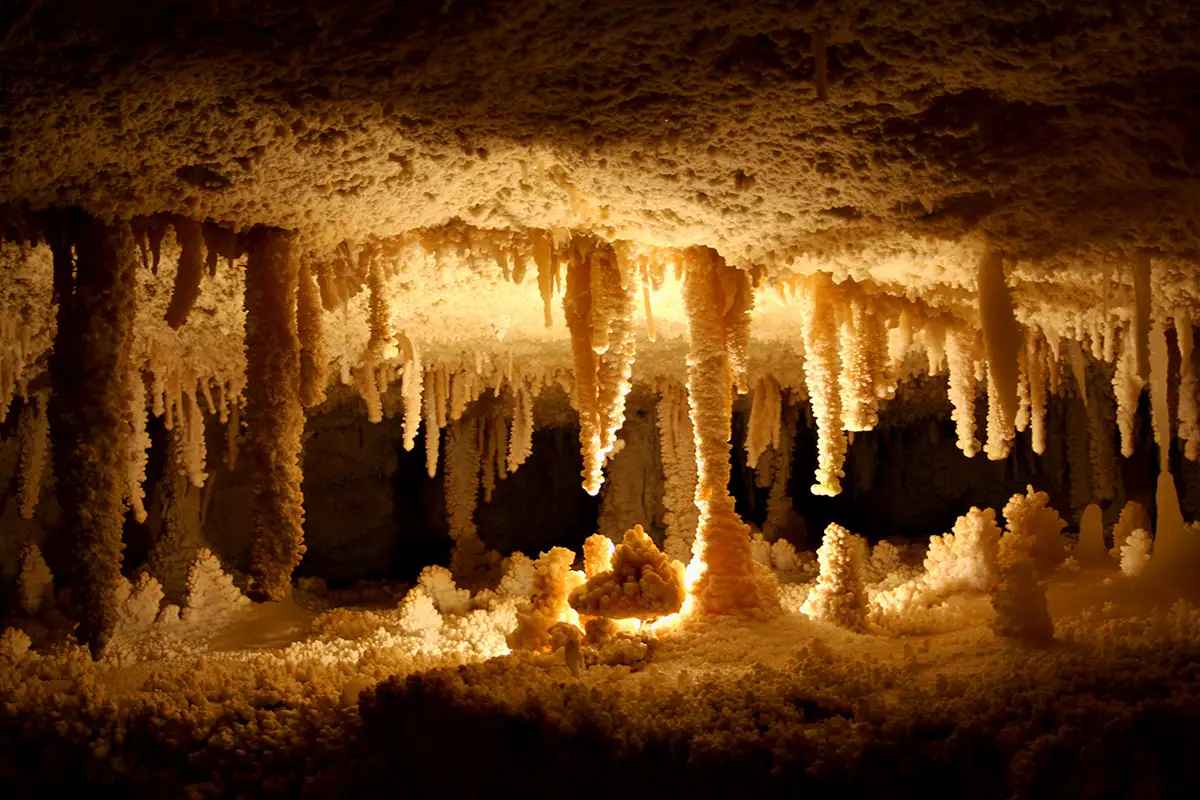 Hidden beneath the picturesque Texas Hill Country, the Caverns of Sonora beckon with their stunning limestone formations and captivating guided tours. Here, visitors can marvel at the cave's natural beauty, as they explore intricate rock formations and delicate crystals, creating a breathtaking underground experience.
This off-the-beaten-path adventure is perfect for nature enthusiasts and spelunkers seeking to witness the unique and rare helictites, stalactites, and stalagmites that make the caverns a must-visit natural wonder
Beyond the Travel Guide: Lesser-Known Spots
Uncovering Texas goes beyond the well-trodden path and reveals hidden gems like small-town main streets, historic dance halls, and natural areas. The Lone Star State offers a unique glimpse through its cultural districts, historic areas, and captivating art installations. State parks, river walks, and national parks present a fresh perspective, while live music, country rhythms, and historic pleasure piers offer authentic Texas entertainment. Short-drive attractions, barrier islands, and sea turtles beckon those seeking off-the-beaten-path experiences, ensuring that Texas has something for every traveler.
15. Thrill at Bracken Cave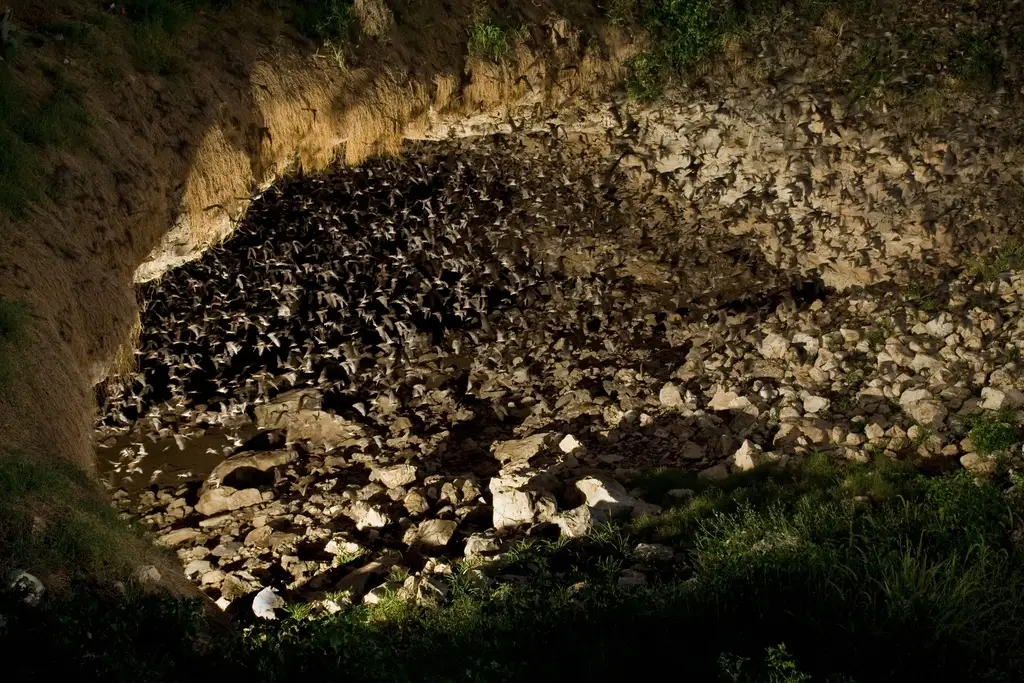 Hidden within the enchanting Texas Hill Country, Bracken Cave stands as the largest bat colony globally, playing host to millions of Mexican free-tailed bats. During summer evenings, visitors can behold the awe-inspiring spectacle of the bat emergence, a natural wonder that unfolds before their eyes.
This cave offers an educative and eye-opening ecological experience, allowing guests to witness the breathtaking natural beauty of bats in their unspoiled habitat. Moreover, the Bracken Bat Flight Tour presents a mesmerizing display as millions of bats take flight, creating an unforgettable visual feast.
16. Lost Maples State Natural Area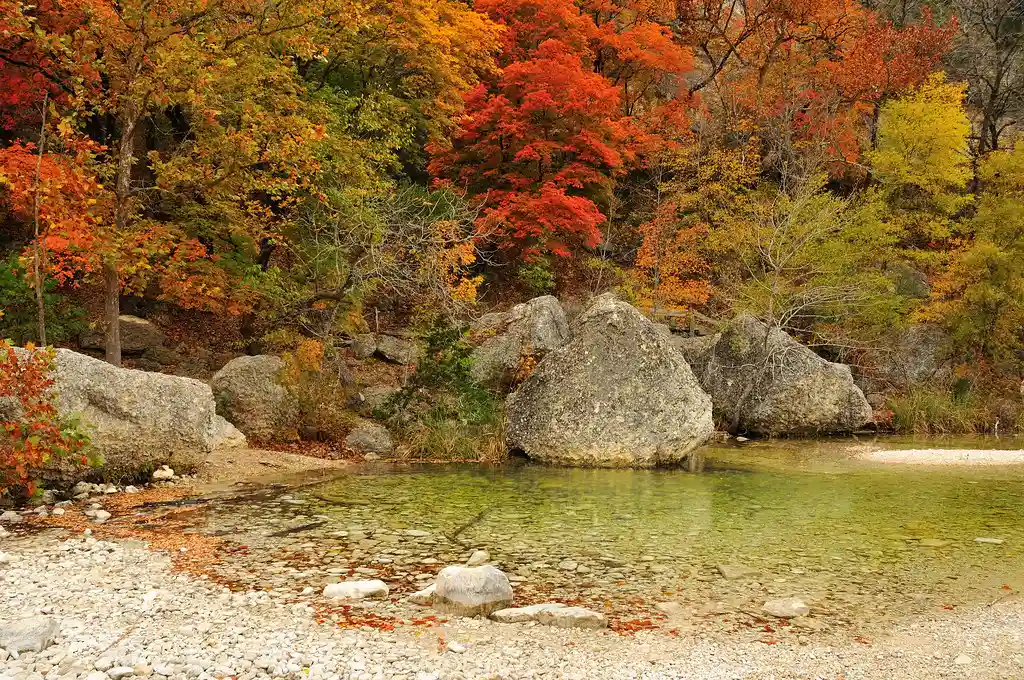 Immerse yourself in the vibrant display of fall foliage at Lost Maples State Natural Area, offering a picturesque setting for outdoor enthusiasts. With miles of trails to explore and the serene Sabinal River, it's an ideal escape into nature.
The park's diverse flora and fauna create a tranquil ambiance, perfect for birdwatching and photography. Lost Maples State Natural Area beckons visitors to discover its natural beauty and enjoy outdoor adventures amidst the colorful leaves and scenic landscapes.
17. Beauty of South Padre Island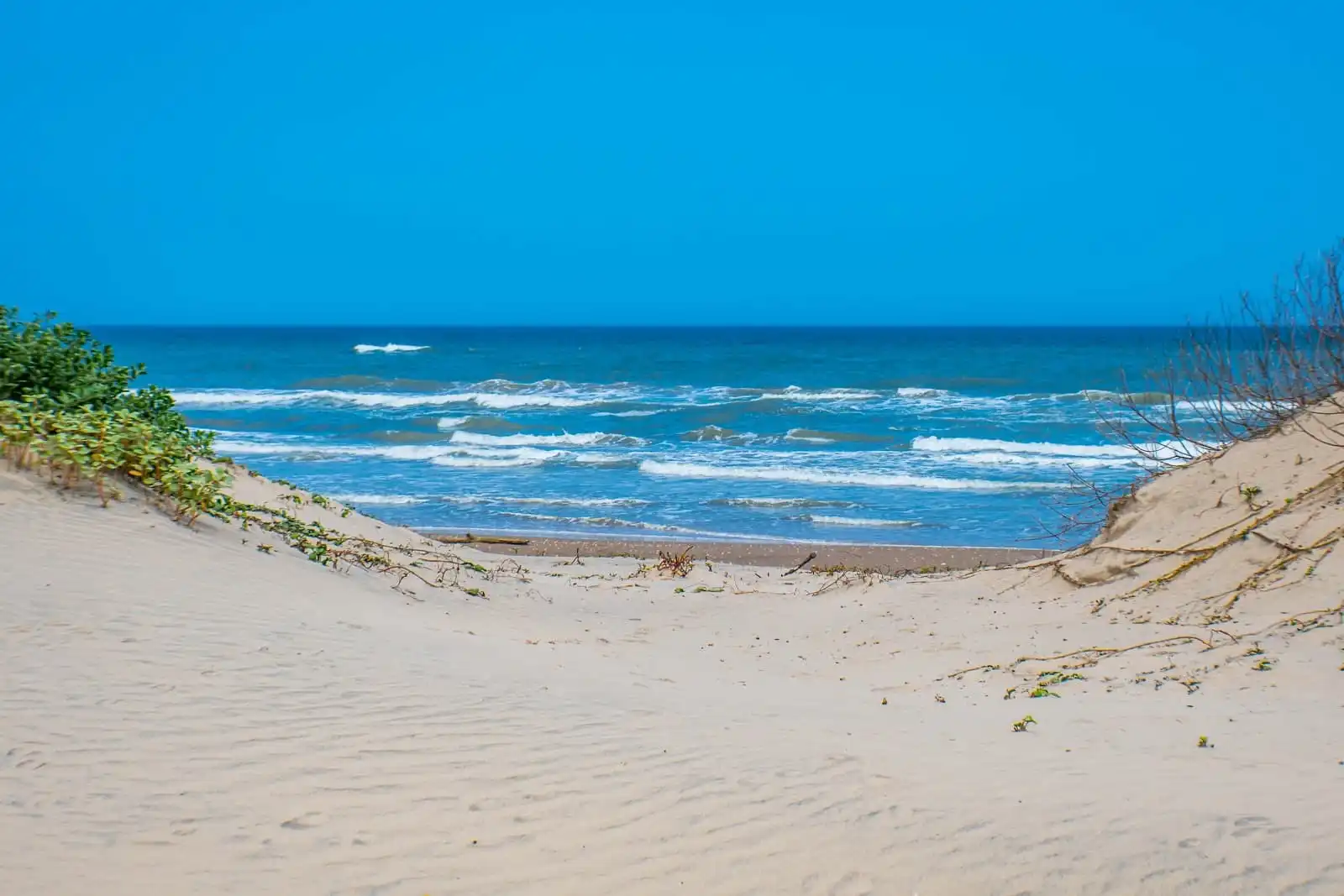 Nestled along the Gulf of Mexico, South Padre Island offers an oasis of tranquility with its pristine beaches and crystal-clear waters, providing an ideal setting for relaxation.
Nature enthusiasts can indulge in birdwatching and participate in sea turtle conservation efforts, immersing themselves in the island's natural beauty. Adventure seekers can partake in a variety of water sports, including surfing, kiteboarding, and snorkeling.
South Padre Island's unique ecosystems and vibrant wildlife make it a haven for nature lovers, while its lively events, live music, and cultural festivals create an energetic coastal atmosphere, offering something for everyone to enjoy.
A Mélange of Experiences: Diverse Texas Attractions
Vacation places in Texas from the sandy beaches of South Padre Island to the majestic mountains of Big Bend National Park, Texas Hill Country offers a diverse range of landscapes to explore.
Whether in the urban hubs of Austin, Houston, and Dallas or the historical sites like the Alamo in San Antonio, Texas boasts a multitude of cultural attractions.
Outdoor enthusiasts can immerse themselves in the breathtaking beauty of Santa Elena Canyon or the Franklin Mountains State Park. Foodies can savor Tex-Mex cuisine and craft beer, while history enthusiasts can explore the Spanish moss-draped heritage of the state. The mélange of experiences in Texas presents an exciting and varied vacation opportunity.
18. The Alluring Palo Duro Canyon State Park
Nestled in the hill country of Texas, Palo Duro Canyon State Park stands as the second-largest canyon in the United States, offering an array of outdoor activities.
Visitors can explore the park's trails for hiking, biking, and horseback riding while reveling in stunning views of the canyon's geological formations and vibrant rock layers.
This natural wonder is also home to diverse wildlife, including deer, coyotes, and bobcats, adding a touch of wilderness to the experience. For those seeking an overnight adventure, the park provides various campsites and cozy cabins, ensuring a memorable stay amidst the picturesque landscape.
Why Should Texas Be Your Next Vacation Destination?
Vacation places in Texas offer a wide range of vacation experiences for every type of traveler. From vibrant cities like Austin and Dallas to picturesque small towns like Fredericksburg and Marfa, there is something for everyone.
The state is also home to stunning national and state parks, such as Big Bend National Park and Colorado Bend State Park, where you can immerse yourself in nature.
Don't miss out on unique locations like Hamilton Pool and the Cadillac Ranch, and explore lesser-known spots like Bracken Cave and Lost Maples State Natural Area. With its diverse attractions, Texas truly has it all.
Frequently Asked Questions
What are some of the top tourist attractions in Texas?
Texas offers a diverse range of tourist attractions, both natural and alternative. From the historic Alamo and stunning Big Bend National Park to the fascinating Space Center Houston, there is something for everyone. Don't miss the River Walk in San Antonio, the State Capitol in Austin, or the charming historic district in Galveston. And if you love outdoor activities, Texas has plenty of hiking, camping, and fishing opportunities.
Are there any hidden gems or less popular vacation spots in Texas worth visiting?
Discover the lesser-known vacation spots in Texas that are worth exploring. From the quirky town of Marfa to the scenic Palo Duro Canyon and the charming Fredericksburg, these hidden gems offer a unique and authentic Texas vacation experience. Other off-the-beaten-path destinations include historic Gruene, picturesque Port Aransas, and quaint Wimberley. Experience the true essence of Texas beyond the popular tourist spots.
What are some unique experiences or activities to try while on vacation in Texas?
Vacation places in Texas experience the wonders of Big Bend National Park with hiking and stargazing. Discover NASA's space exploration programs at Space Center Houston. Immerse yourself in the vibrant atmosphere of San Antonio River Walk with its dining, shopping, and entertainment options. Dive into authentic Texan culture by attending a rodeo or visiting a ranch.
What are some budget-friendly options for a Texas vacation?
Looking for budget-friendly options for a Texas vacation? Explore the affordable camping, hiking, and outdoor activities in Texas state parks. Don't miss out on free attractions like the San Antonio River Walk or the Houston Museum of Natural Science. Consider budget-friendly accommodations like hostels or Airbnb rentals, and save by traveling during the off-season or booking in advance.
Conclusion
Vacation places in Texas In conclusion, Texas offers a wide array of vacation destinations that cater to every traveler's interests. Whether you prefer exploring vibrant cities like Austin and San Antonio, immersing yourself in the rich history and culture of Dallas and Fort Worth, or experiencing the cosmopolitan life in Houston, Texas has it all.
Additionally, picturesque small towns like Fredericksburg, Marfa, Wimberley, and Corsicana offer unique aesthetics and timeless charm. For nature lovers, national and state parks such as Big Bend and Colorado Bend provide breathtaking landscapes and outdoor adventures.
And don't miss out on the hidden gems like Hamilton Pool, Cadillac Ranch, and the mesmerizing Bluebonnet Fields. For a truly diverse vacation experience, Texas is the perfect destination. So pack your bags and get ready to explore the wonders of the Lone Star State.
Read Also:
18 Best Places to Visit in June in USA 2024
Taking a Test Drive: Spending a Vacation in San Antonio Before Relocating
15 Unique Vacation Ideas for Couples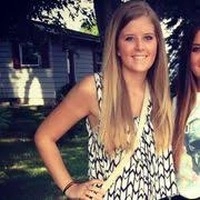 Ferona Jose is a passionate travel writer and blogger at Travelistia. She has traveled throughout Europe, Asia and the Americas. Her writing focuses on cheap travel destinations, travel experiences, cultural insights, and travel hacks.