The Good News for All Indians: Every Indian carrying a US visa or a green card can get a UAE visa once they arrive the country according to the decree approved by UAE Cabinet.
Why Is Such Decision Taken for UAE Visa for Indians?
The number of Indian tourists who visit UAE every year is increasing year by year till it reached about 1.6 million persons last year.
Therefore, the government in UAE decided to give every Indian having an Indian passport with a valid American visa or a Green Card, a UAE visa once he arrives the country, but the traveler's passport must have at least six months validity.
The UAE visa on arrival will cost only AED 100 (approximately Rs 1,750), and it will last for a maximum stay of 14 days. However, if the traveler likes to extend his stay by an additional 14 days, he can pay additional AED 250 as a renewal fee.
To apply the new law, the government of UAE declared the news to all the major airline operators which have flights to the Middle East. These online operaters declared that they have received a circular, so they will allow all the passengers with an Indian passport with an American visa or a Green Card which is valid for at least six months , to fly to Dubai without getting a visa prior to boarding.
This new decision is so benefical for the tourists, since when a traveller wants to buy a normal Dubai visa, he will pay between Rs 5,500 to Rs 6,500 per trip (The exact price depends on the number of days of stay, knowing that he can stay for a maximum of 30 days per visit).
Now, the US visa holder will not go through all the problems and complicated formality of applying for a visa to go to Dubai through an agent and wait for a week to get the visa. He will also save some money (nearly 65% of the money) which he usually pay for a visa applied through an agent.
This visa will allow him or her to enter the country and move around as any other tourist, and this visa will be valid for 14 days as well as he can extends it once for AED 250.
The main reason behind this decision, which really simplified the complications of processing, is to enhance the relations between UAE and India in economic, politics, and trade.
It is also another step made by UAE to achieve its wide vision of being one of the best leading countries in attracting global tourism, actually its aim is to be the top country in attracting global tourism.
Recently, the latest records stated that the trade between UAE and India has increased very much till it reached around $60 billion (Dh220 billion) per year, which made India the second largest trading partner of UAE in the world of trade.
The exports from UAE to India also increased lately to be approximately $27 billion (Dh99 billion); on the other hand, the Indian exports to UAE increased to approximately $33 billion (Dh121 billion).

Furthermore, 45000 Indian companies exist widely in UAE as well as they are investing about $70 billion (Dh257 billion) in the UAE. The same action is done by the UAE companies who are also investing $10 billion (Dh36 billion) in the India. Most of the UAE investments take place in the indian sectors related to energy, metallurgical industry, services, technology and construction.
The companies of UAE which are investing their money and operating work in India are some of the best and global companies of UAE including as Abu Dhabi Investment Authority (ADIA), Abu Dhabi National Energy Company (ADNEC) and Emaar.
Dubai Ports World (DPP) is also investing a lot of money in India and recently operating in six major ports in India.
In the contrary to this huge number of Indian tourists who visited the UAE last year and was approximately about 1.6 million Indian tourists, there were also a remarkable number of tourists who visited India which is about 50,000 UAE in the same year.
Additionally, recent records show that there are about 143 flights move each day between the UAE and different Indian cities including Mumbai, Delhi, Rajahstan, etc. which turns to be 1000 flights per week. This is actually considered a big number compared with the UAE visits to other countries.
These big numbers of visits, tourists, flights and companies in the past two years opened the road between a strong friendship bonding UAE and India.
The decision of giving these visas at arrival is a big sign that India and UAE are sharing a close relation now, and making a lot of plans for the future.
This relation was very poor before, since  the first Indian prime minister visiting UAE at 2015 was after 34 years of lack of such visits, and it played a vital role in accelerating and strengthening the relationship between the two countries.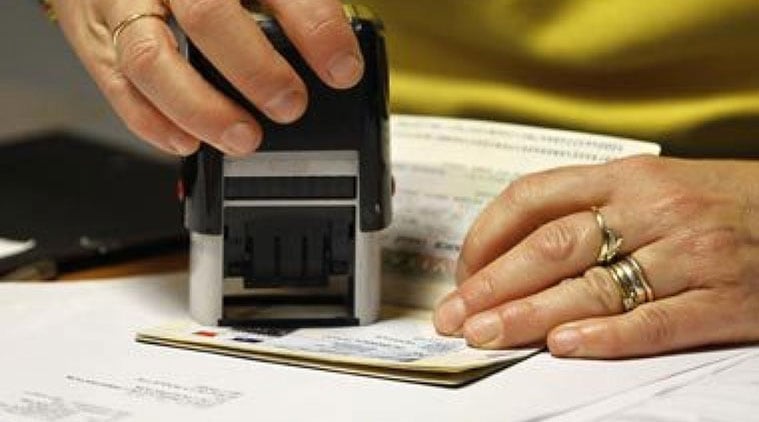 The UAE was so generous and opened to do a step too, so it reciprocated the Indian visit with an official visit. Therefore, his Highness Shaikh Mohammad Bin Zayed Al Nahyan, Crown Prince of Abu Dhabi and Deputy Supreme Commander of the UAE Armed Forces also visited India and met Modi in New Delhi, the Indian capital in 2016. He was the chief guest during the 68th Republic Day celebrations in India.
They discussed the situation of each of the two countries as well as the available and effective ways to strengthen the cooperation and relationship between India and UAE. This visit was fruitful since it marked a momentous occasion in relations between India and the UAE which is the signing of 14 wide-ranging agreements, these agreements are related to many important improvements which benefit the two countries including a strategic comprehensive partnership and deals on defense and maritime cooperation.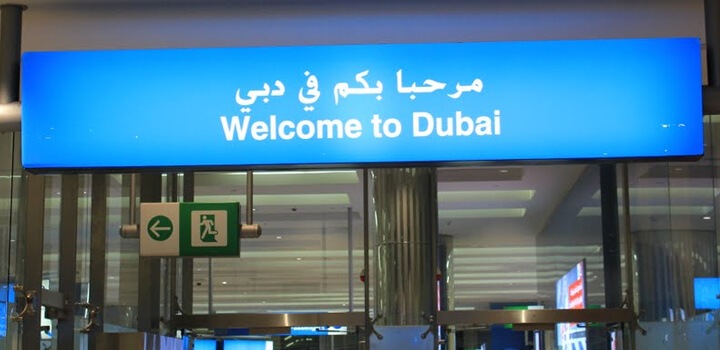 Eventually, India is added to a group of 47 countries who can get visa on arrival.
All the citizens of these countries don't need an advance visa arrangements to enter the UAE since after arriving they will get a visa upon arrival for 90 days. In the other hand, citizens of certain countries like China, Malaysia, Ireland, Vatican, United States of America, United Kingdom and few other countries will get the visa for 30 days.
Hoping that the relationship between UAE and India grow more and more which can provide a lot of benefits for both countries and their citizens.