Citizens Of Certain Countries Can Enter Qatar Without A Visa…
A new decision by the Authority in Qatar revealed that a number of nationalities are now able to enter Qatar without getting a visa.
Ministry of Interior in Qatar (MoI) as well as the Tourism Authority of Qatar (QTA) and the Qatar Airways announced that Qatar is taking new decisions to develop the tourism in the region; therefore, they will allow visa-free entry for citizens of 80 countries.
The citizens of these countries don't need to wait for a long time anymore to visit Qatar, since there will be no need to apply or pay for any visa to enter the country. The requirements will be just a free multi- entry waiver issued at the port of entry. The tourist should also have a valid passport which is available for at least six months as well as a confirmed onward or return ticket.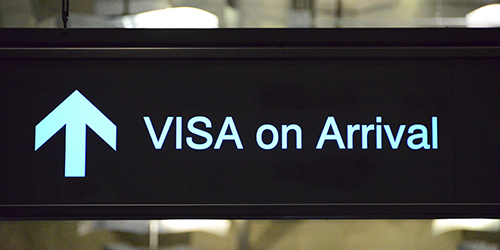 The waiver has two different roles according the nationality of the visitor. Waivers for visitors of certain nationalities will be valid for 180 days, which begin at the date of issue, and they allow the visitor to stay in Qatar a total of 90 days (multiple-entry waiver). On the other hand, some waivers for visitors of other nationalities will be valid for 30 days, these 30 days begin at the date of issue and let its holder stay in Qatar for 30 days, and they can also extend their stay for an additinal 30 days (multiple-entry waiver) by applying for an extension of the waiver.
The 80 countries whose citizens can get benefit from the new visa waiver which allow them to enter Qatar without visa are divided into two groups:
A) The citizens and the people carrying the nationality of following 33 countries can obtain a visa waiver when they arrive to Qatar without having to get a prior visa arrangements. This is available for 180 days beginning at the date of issuing and it enables the visitor to stay in Qatar for 90 days as a single trip or on multiple trips.
Austria,  Bahamas ,   Belgium,  Bulgaria, Croatia, Cyprus,Czech Republic, Denmark, Estonia ,Finland , France,Germany,Greece, Hungary, Iceland,  Italy, Latvia, Liechtenstein, Lithuania,Luxembourg,Malta , Netherlands, Norway, Poland,Portugal, Romania, Seychelles, Slovakia ,Slovenia, Spain,Sweden,Switzerland,Turkey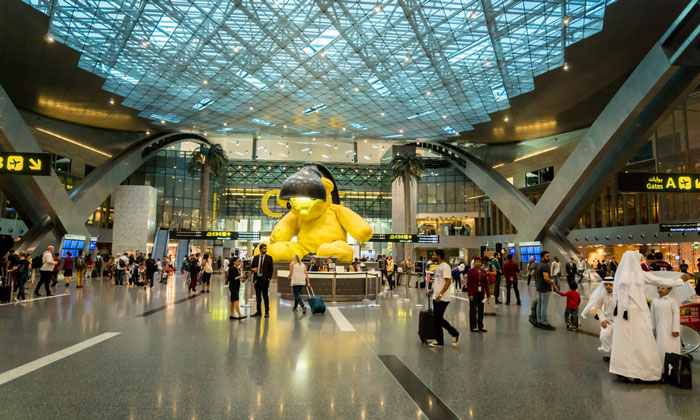 B) On the other hand, the citizens and the people carrying the nationalities of the following 47 countries can also get a visa waiver when they reach Qatar without making prior visa arrangements. Their waiver will allow them to stay in Qatar for 30 days beginning at the date of issuing, and it enables its holder to stay in Qatar for 30 days as a single trip or multiple ones. They can also extend their stay for an additional of 30 days.
Andorra, Argentina, Australia, Belarus,Bolivia, Brazil7, Brunei, Canada, Chile,China,Colombia,Ecuador,Panama, Costa Rica, Georgia,Guyana,Hong Kong,India,Indonesia,Ireland,Japan, Kazakhstan,Lebanon,Azerbaijan,Macedonia,Malaysia, Maldives, Mexico,Moldova,Monaco, New Zealand, Paraguay,Peru,Russia, San Marino,Singapore,South Africa,South Korea, Suriname, Cuba,Thailand, Ukraine, United Kingdom, United States,Uruguay, Vatican City,Venezuela.
Qatar has taken a series of measures, including this visa- free entry, in order to facilitate its visitors access to the country in order to develop the tourism in Qatar.
Few months ago, Qatar launched a new platform www.qatarvisaservice.com. The travellers to Qatar from any country can use this platform to apply  for tourist and visitor visas in a very effective and easy way. Furthermore, the country is planning for more enhancements to facilitate more conditions related to travelling and visa policy, including conceding all the visa requirements for visitors who hold a residence permit or a valid visa from Bahrain, Kuwait, Oman, Saudi Arabia, and the United Arab Emirates( which are also called the nations of the Gulf Cooperation Council), as well as from Canada, Australia, United Kingdom, United States of America, New Zealand or any.of the Schengen countries. This waiver allows its visitors to apply via a simple online application to obtain an Electronic Travel Authorisation before at least 48 hours of traveling.
Qatar Airways Group Chief Executive said on the day of announcement that allowing this big number of nationalities to benefit from a visa- free entry makes Qatar the most open country in the region which is a great achievement and they are proud of.
Additionally, he also said that they are honoured that millions of people visit their beautiful, welcoming and historic country every year through Qatar Airway, and he hope that their new decision will attract more visitors from many other countries to visit Qatar and explore the many exciting attractions.
Hassan Al Ibrahim, Chief Tourism Development officer at QTA also declared that the key to develop and enhance the tourism industry in any country is by facilitating and streamlining the access, and this is the main goal of this announcement.
Furthermore, Qatar had stated in November 2016 a free transit visa to allow all the passengers of any nationality to transit and stay in Qatar for five hours up to 96 hours (four days). Then the next year in May 2017, QTA and the the country of Qatar launched an initiative for appointing the country as a stopover destination with Qatar Airways.
All these measures were positively reflected on the tourism industry, and the result was a 39.% increase in the number of stopover visitors
The award-winning airline also developed its expansion plans globally, and launched visits for new destinations including Kiev, Ukraine and Prague as a result of the combined efforts of Qatar Airways' and QTA's.
Additionally, Qatar airline launched Sohar in Oman , and a direct service to Dublin, France, Skopje and Republic of Ireland; Nice which play a vital role in connecting even more people to more places and making it much easier than ever for passengers to book their visits to Qatar as a remarkable part of their tour.
QTA plays an important role in developing the tourism industry of Qatar. It has already taken many procedures including promoting the country as a major destination around the world through its international representations in many countries in the world, its destination branding, developing a rich calendar of special occasions (festivals and important events) for tourists and participating in trade shows.
Today, QTA's representative offices have an international presence in many countries lik IIstanbul, New York, London, Paris, Berlin, Milan, Singapore, and many others.
According to recent statistics, Qatar has achieved between 2010-2015 an annual growth in arrivals of 11.5% and welcomed more than 7 million visitors.
Eventually, Qatar witnessed a high development in its tourism industry as a result of all its latter launches and announcements.